to find actionable insights in user feedback and improve customer experience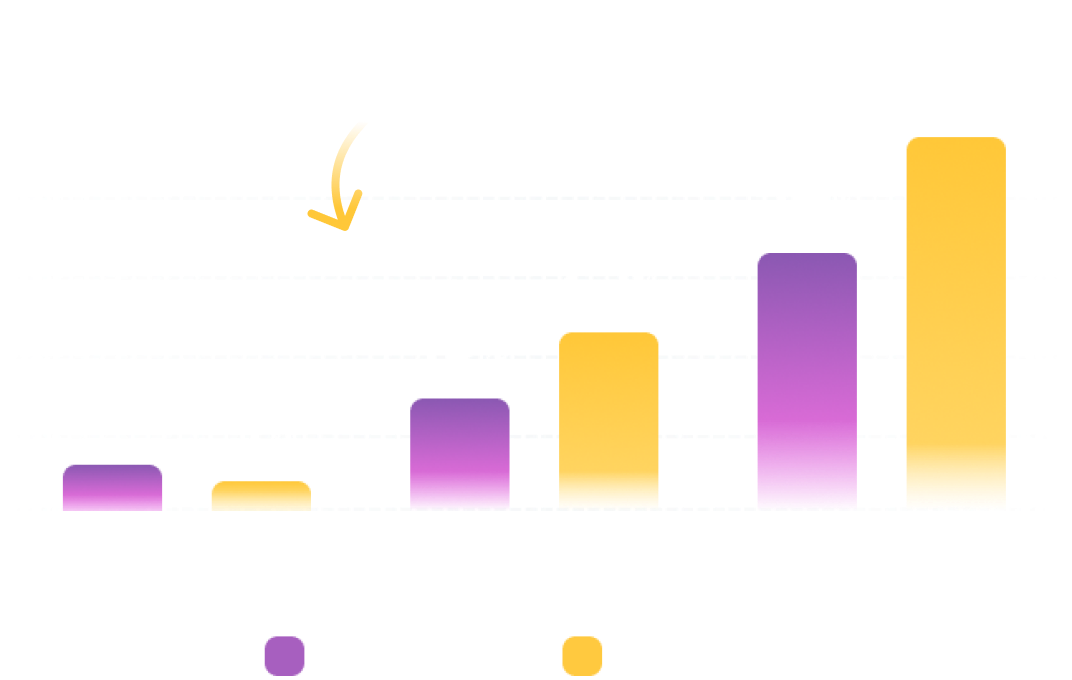 "AppFollow, in my opinion, really sets the industry standard of what a platform should look like for monitoring customer feedback."
Rebecca Kish, Reviews Specialist at Roku
Roku is a leading TV streaming platform. With its box and app, Roku makes TV and streaming accessible to anyone with a TV screen and internet.
It removes the need to go through the complex process of signing up for cable. People are able to stream all types of content from anywhere. Its aim is to solidify its lead in the streaming market and expand access to its services worldwide.
What Roku

wanted to achieve

with AppFollow:

Respond to a significant chunk of reviews

they receive every month

Organize insights and feedback

more effectively

Track spikes in reports

for bugs and other issues

Improve customer experience

through better quality engagement

Roku has been a customer of AppFollow for quite some time, but only earlier this year did they start taking full advantage of its tools.

They wanted to engage better with their user base and start collecting valuable data insights into the content of reviews and user sentiment. As a customer-centric company, Roku wanted to reply to a larger amount of the 4000 reviews they received per month than they were replying to currently.
AppFollow Tools used by Roku:







Review management dashboard

Feedback analysis with AppFollow



When Rebecca Kish took over as a Reviews Specialist at Roku, she started using what AppFollow had to offer. She implemented automation — specifically auto-tags and auto-reply drafts— to improve the speed and efficiency of the company's review management and customer data analysis.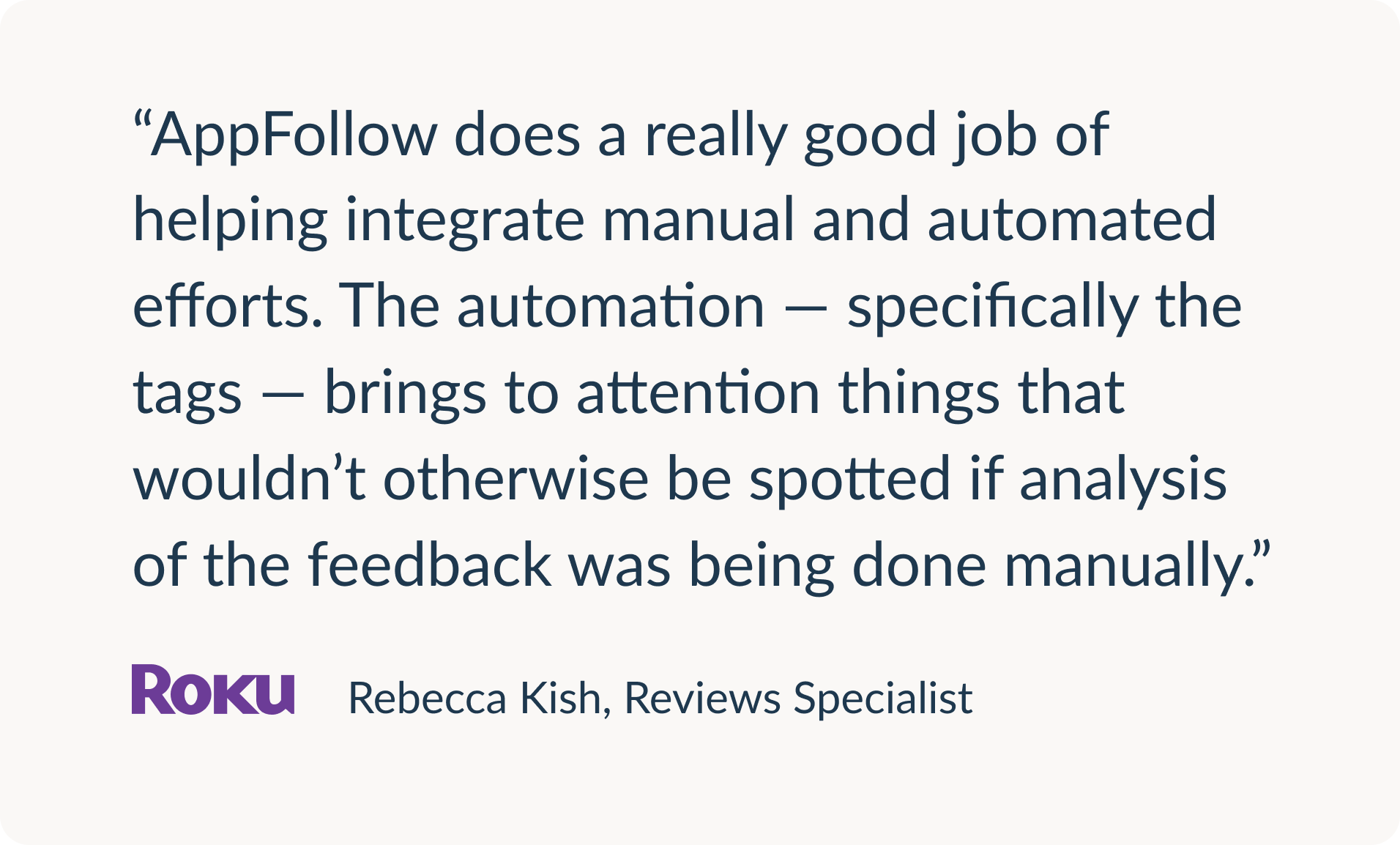 An example of the benefit for Roku when using AppFollow's reviews tagging system was it became easy to track spikes in reviews for a custom tag labeled 'Private listening'. This tag is associated with one of Roku's features, which allows its customers to listen to shows or movies using headphones.
The challenge is that they get lots of positive and negative user reviews about it. With auto-tagging using the custom tag, Roku can monitor what is being said about the feature, if anything is wrong with it, and what needs to be improved.

The user feedback process works like this: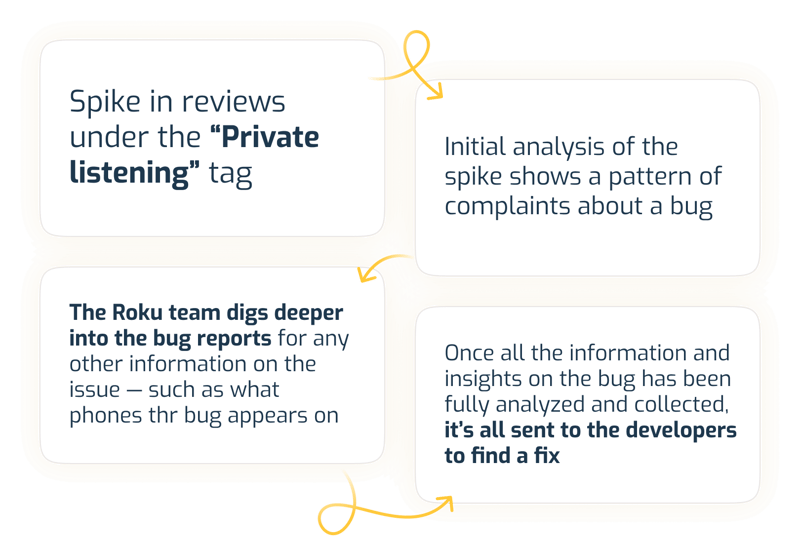 For Roku, auto-tags act as an alert system for when features are underperforming and new bugs are reported in reviews.

The results of faster review management
Roku also has a lot of use for auto-reply responses when replying to reviews. Having instant suggestions for suitable replies, Rebecca can significantly speed up her responses to reviews. Since working closely with AppFollow's success team from March 2022, Roku has seen some noticeable results.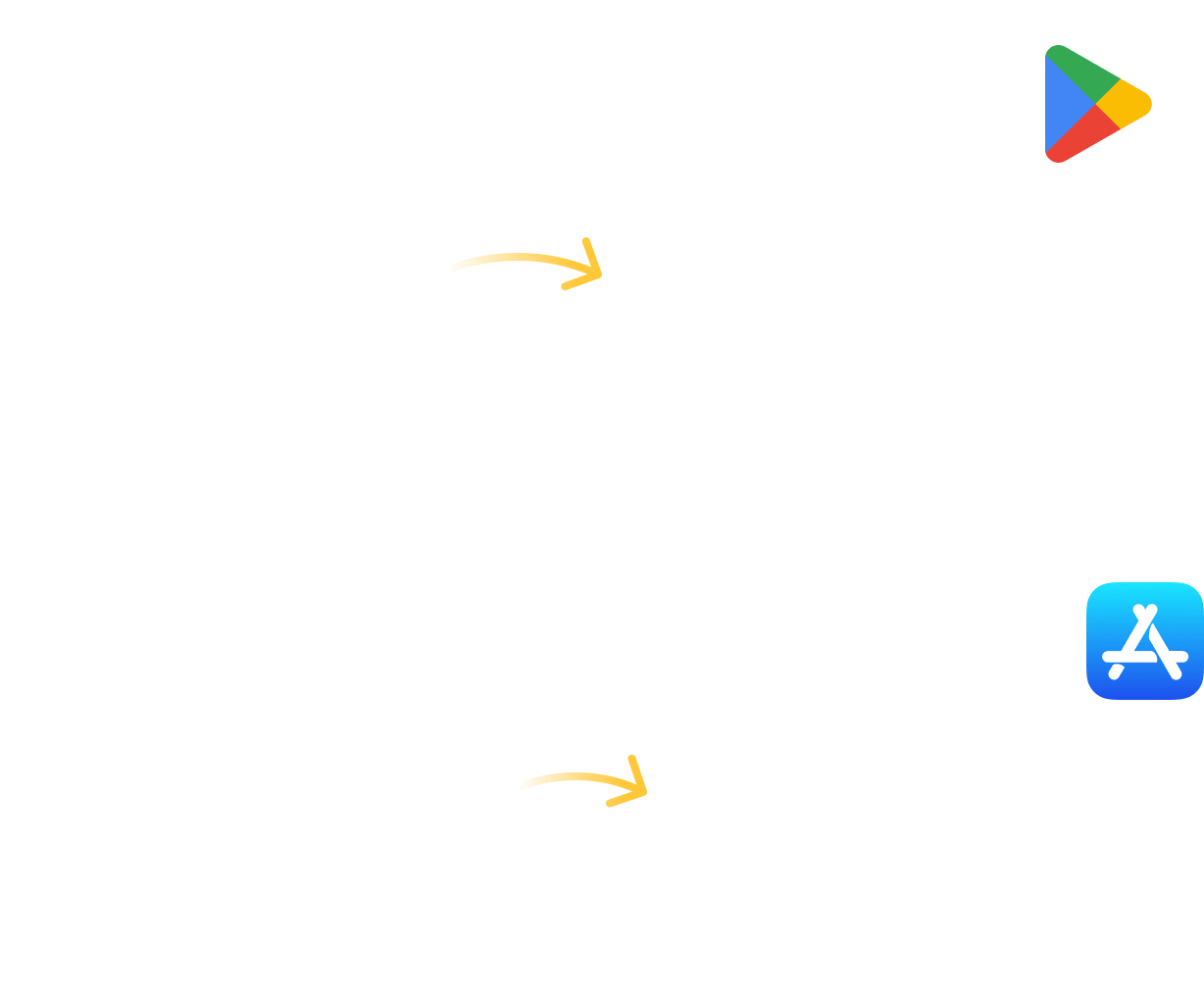 Responding to reviews with improved efficiency

As mentioned previously, Roku has made great use of AppFollow's tags. But they also use a variety of response templates when replying to reviews. It's allowed them to reply to customers much faster and improve the quality of the responses resulting in improved customer satisfaction.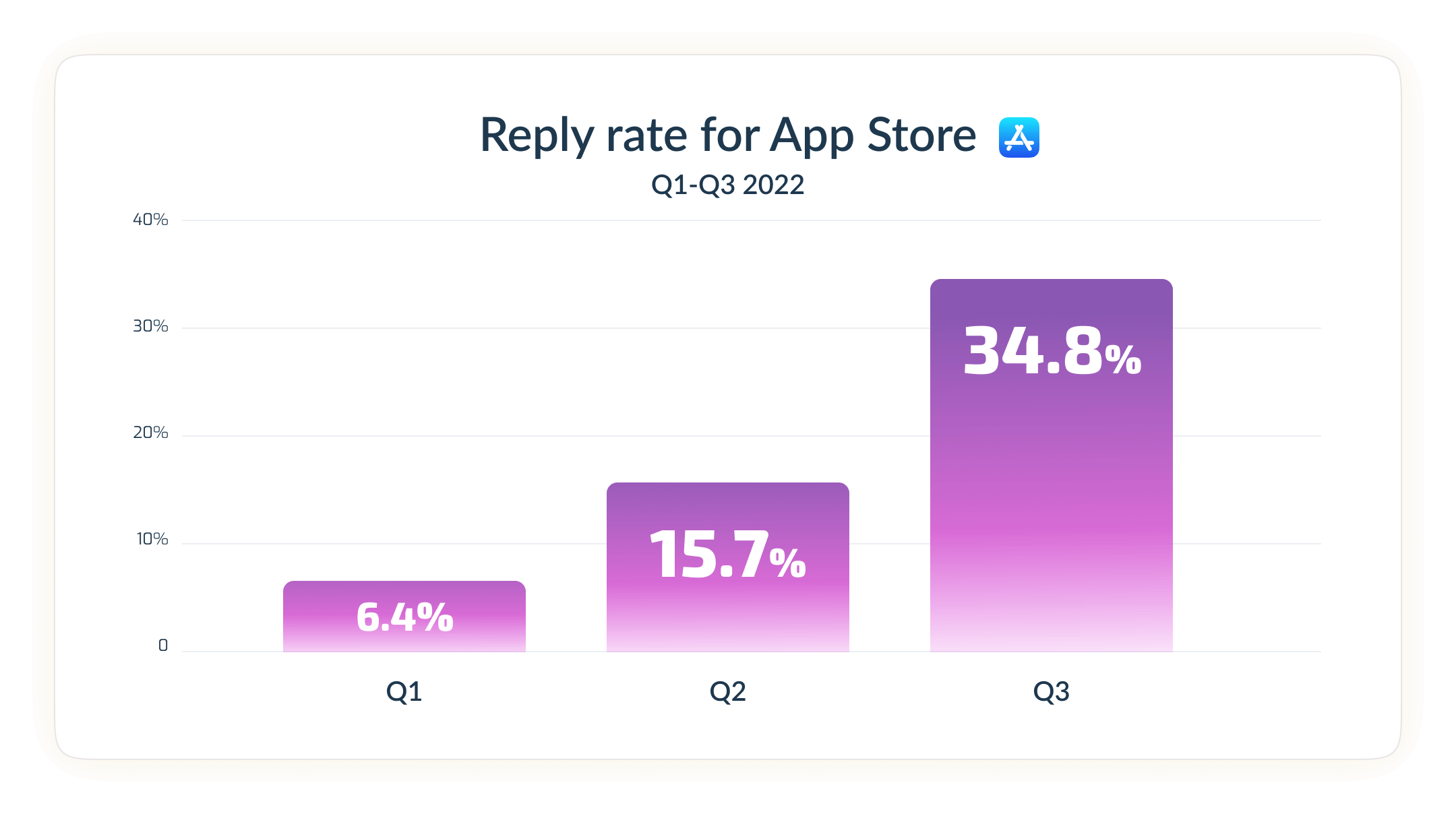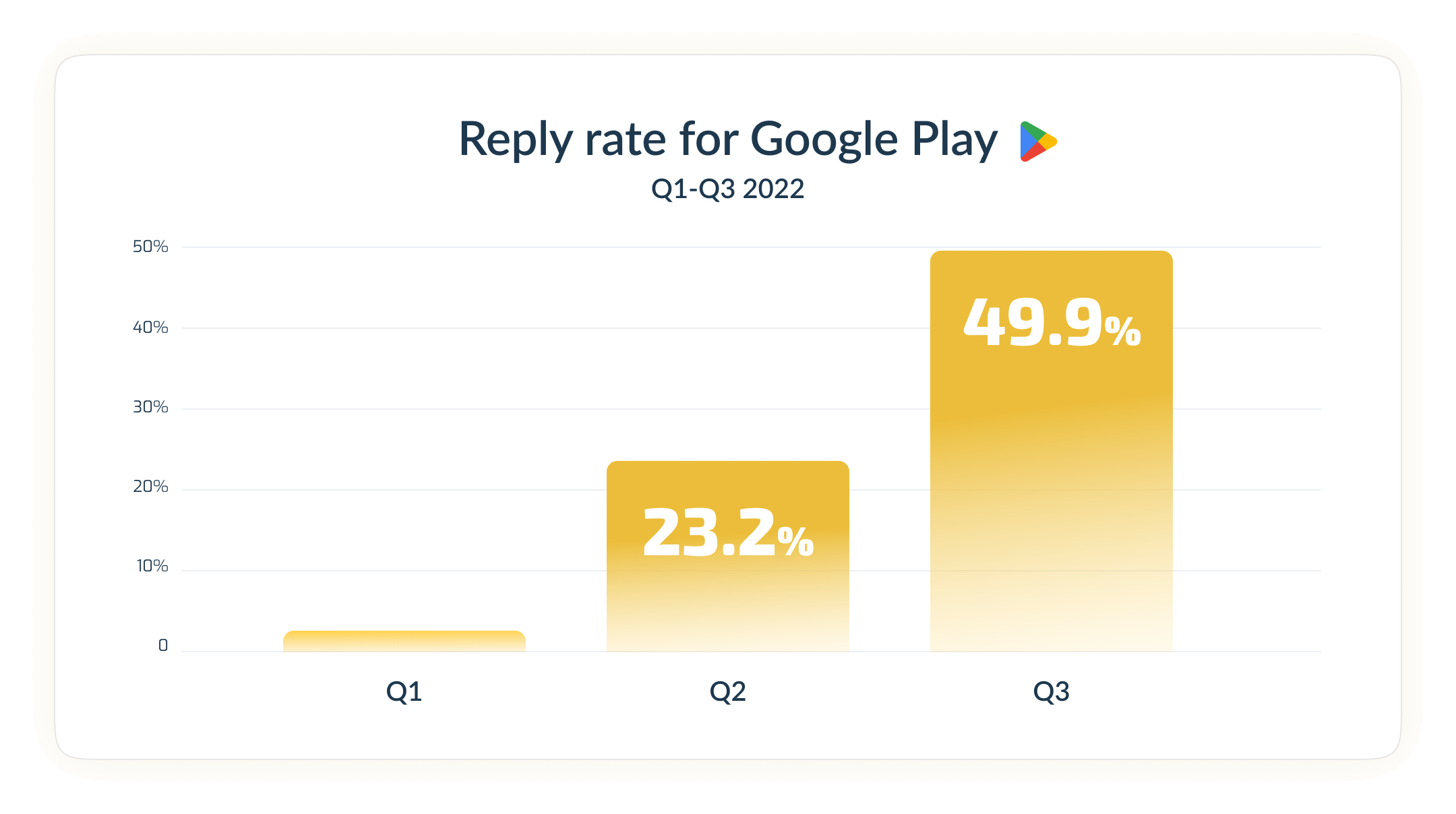 Roku gets 4000 new reviews a month on Google Play alone, of which, before using AppFollow, only 2% to 6% received a response. Since implementing automation tools, they can now tackle 35% to 50% of reviews.

To ensure that everything is working in the best possible way, Roku is experimenting with automation. They're currently assessing the best fit between response templates and tags, how well the automation rules works, and what needs to be tweaked or added.

They currently have a number of review tag categories:


Each of these main categories has subcategories as further categorization. Reviews are categorized according to these tags and receive a relevant response from a template. Each tag has a folder of around 3 to 10 response templates, and they rotate through that folder to find the best performing and worst performing ones while also providing variety in their responses.

Return on investment
using automation

As the sole team member in review management for Roku, Rebecca calculates that by using AppFollow's automation, she saves about 4-5 hours per week. If she were to do the work of responding to each review manually, it would take many more hours per week and reduce her ability to balance her work and stifle productivity. Time saved since work
with
AppFollow
started 7 months ago:
112 to 140 hours
Roku currently does post-approvals (checks the response before it publishes) for auto-replies to ensure they are correct and working as expected. But the goal is to find the most effective templates to reduce the need to do post-approvals in the first place and let the automation run independently.

Once the team dealing with reviews has more human resources, Roku aims to do weekly or monthly reporting on tag share and the impact of responding to reviews on the average rating. Roku believes that AppFollow is the perfect solution to help them achieve these future aims.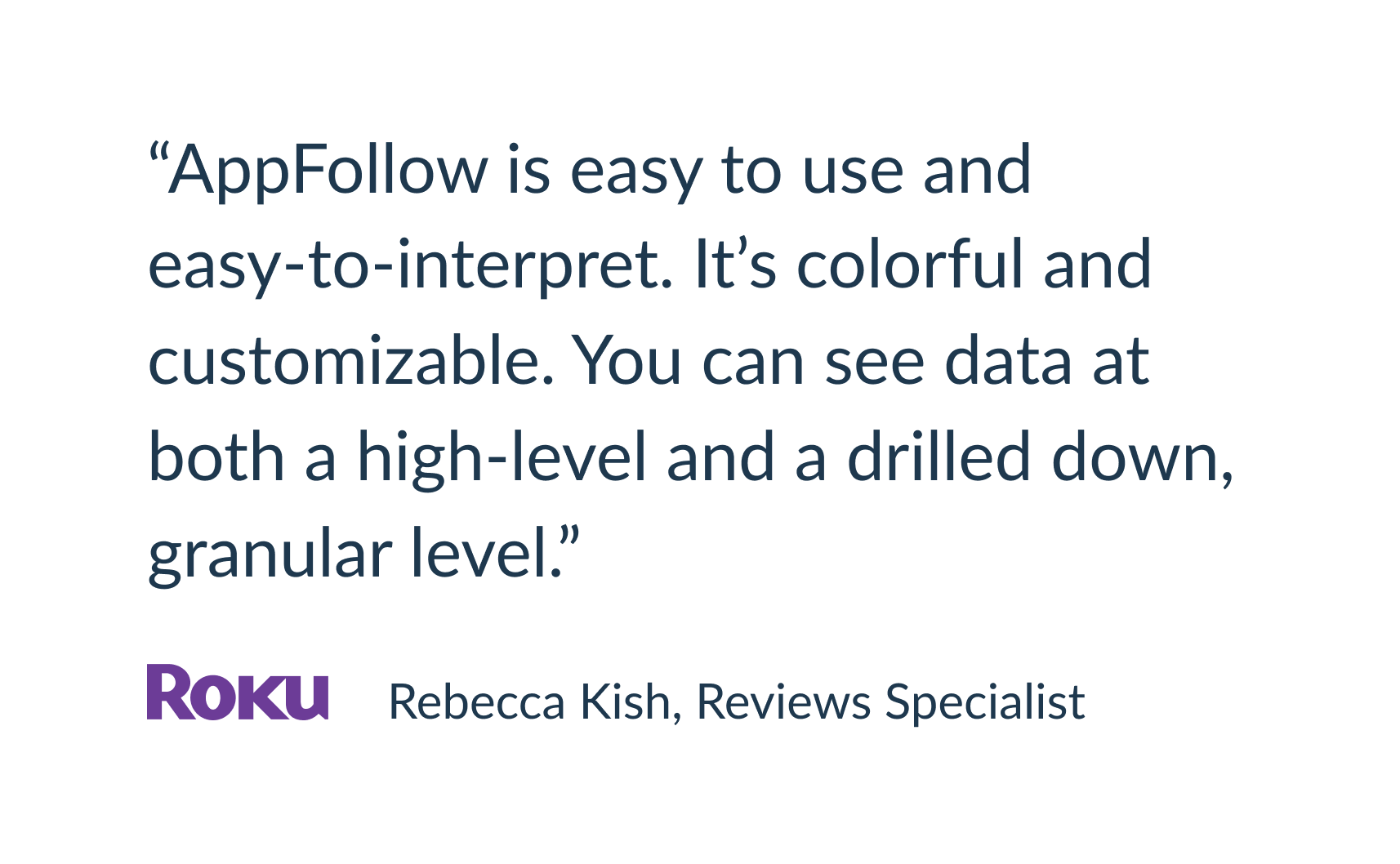 This is especially important for Roku as accessible data at different depths allows for reporting to different stakeholders:

Top-level view for C-level reporting

Drilled down data of user requests & bug reports for development
Finally, they want to build review response strategies for target regions to try and improve the average rating for those regions. Roku has a global user base, so a better understanding of how its users in different regions are thinking and feeling is a good first step in strengthening the company's global presence.

AppFollow:
the trusted choice
AppFollow is highly rated by many clients who are leaders in their industries and have won a plethora of awards for high performance.