AppFollow API
for App Experience Management
Build seamless data ecosystems to open new pathways for innovation & growth
Out of the box, ready to use APIs with no need for technical expertise. Build to support your need for information.
Automate workflows. Ensure every relevant stakeholder is informed & connect tools flawlessly.
Exceed metrics. Link your tool stack to spot new opportunities, shedding light on the work done, what users think and competitors do.
Flexible to your needs. Connect the data and enjoy the flexibility of fetching the store data you need.
Spread the word — share the insights

Whether you want to build custom dashboards or ensure data is fetched into your existing systems, the easy-to-use API allows for seamless integrations.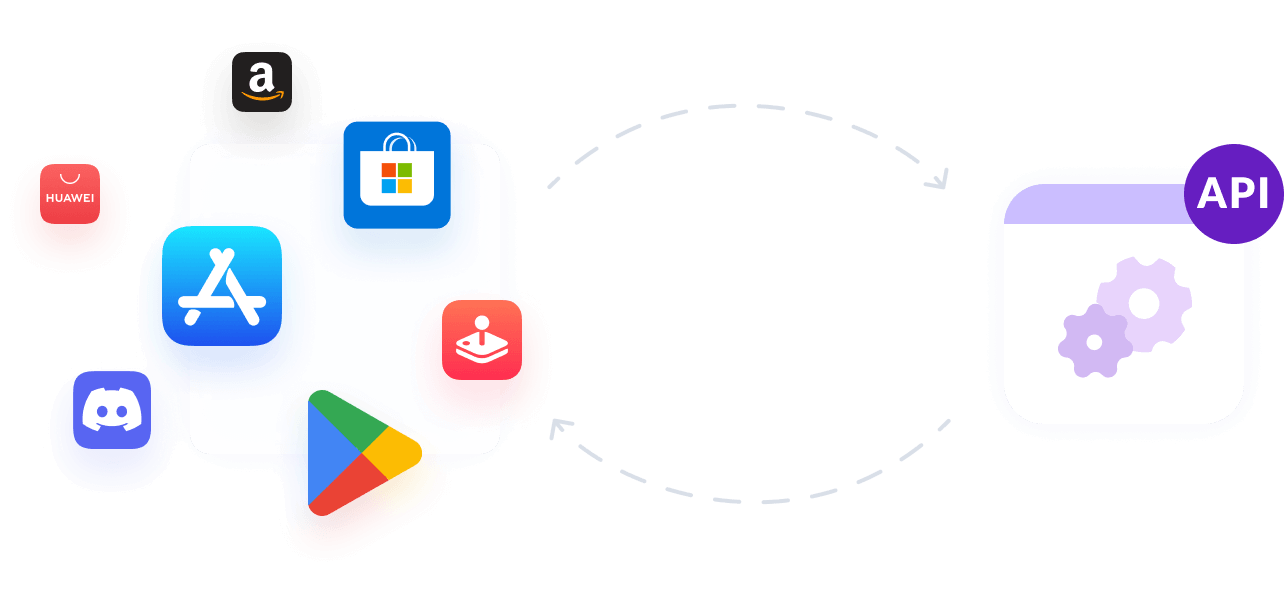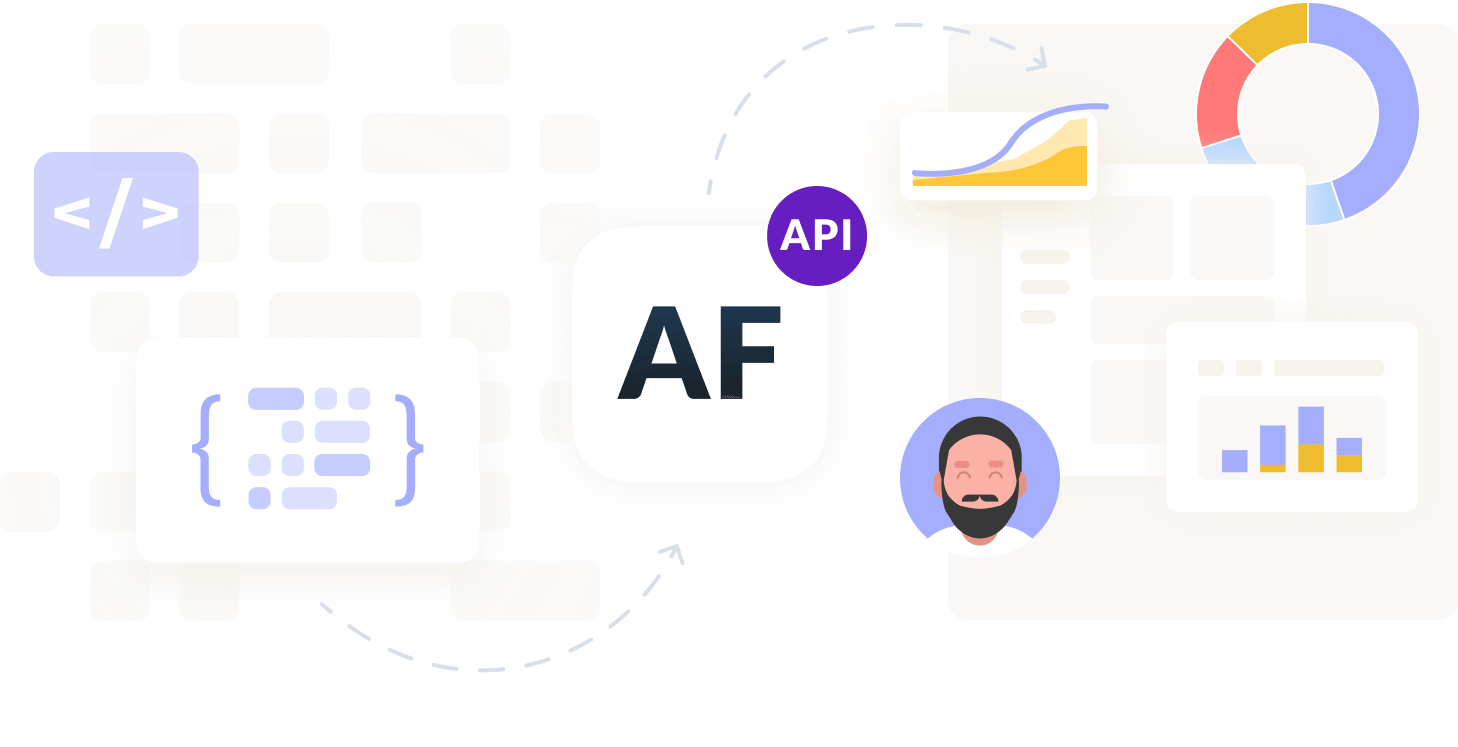 Spot growth opportunities creating your own reporting

The AppFollow API gives you full flexibility to build reports, retrieving app insights intuitively. Extract insights around users, app analytics, downloads and revenue and much more to whichever tool you prefer.

Bridge reviews independently of any system

Leverage our API to link app reviews & responses to build a deeper understanding of your users.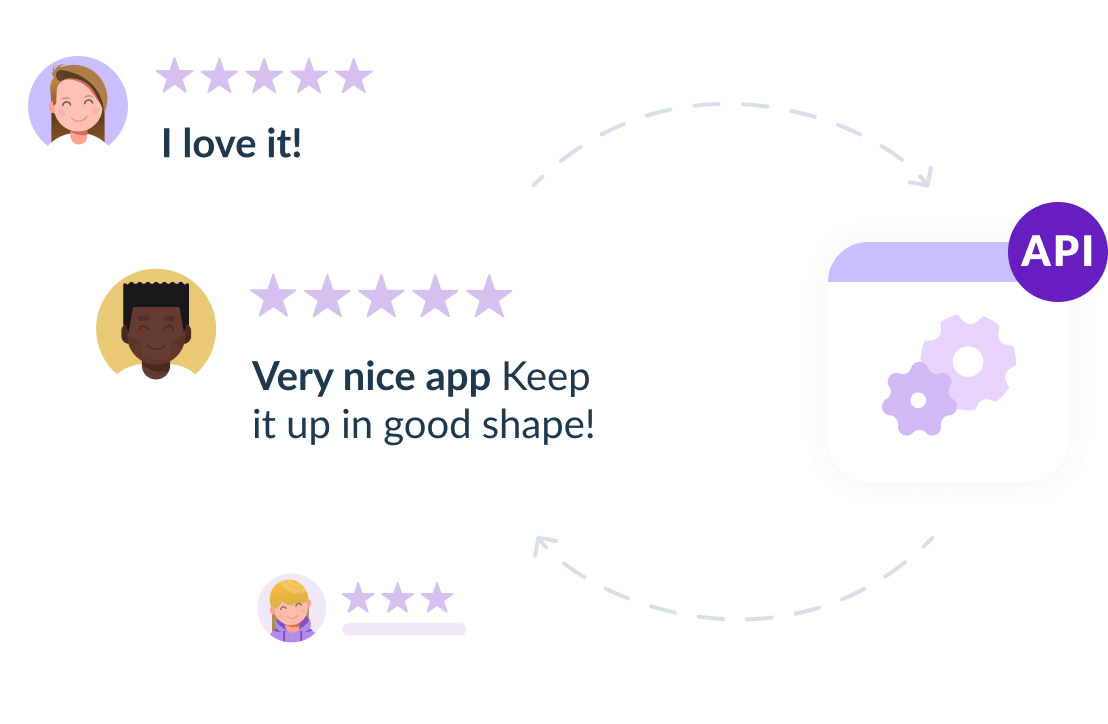 Get started today, All AppFollow plans offer different API opportunities for your company's specific needs

Set up automatic notifications to ensure relevant team members are informed across the organization.