AI-Powered Review Management
Enhance customer experience by providing customized, accurate replies to reviews, fostering better customer satisfaction and loyalty with the power of AI tech.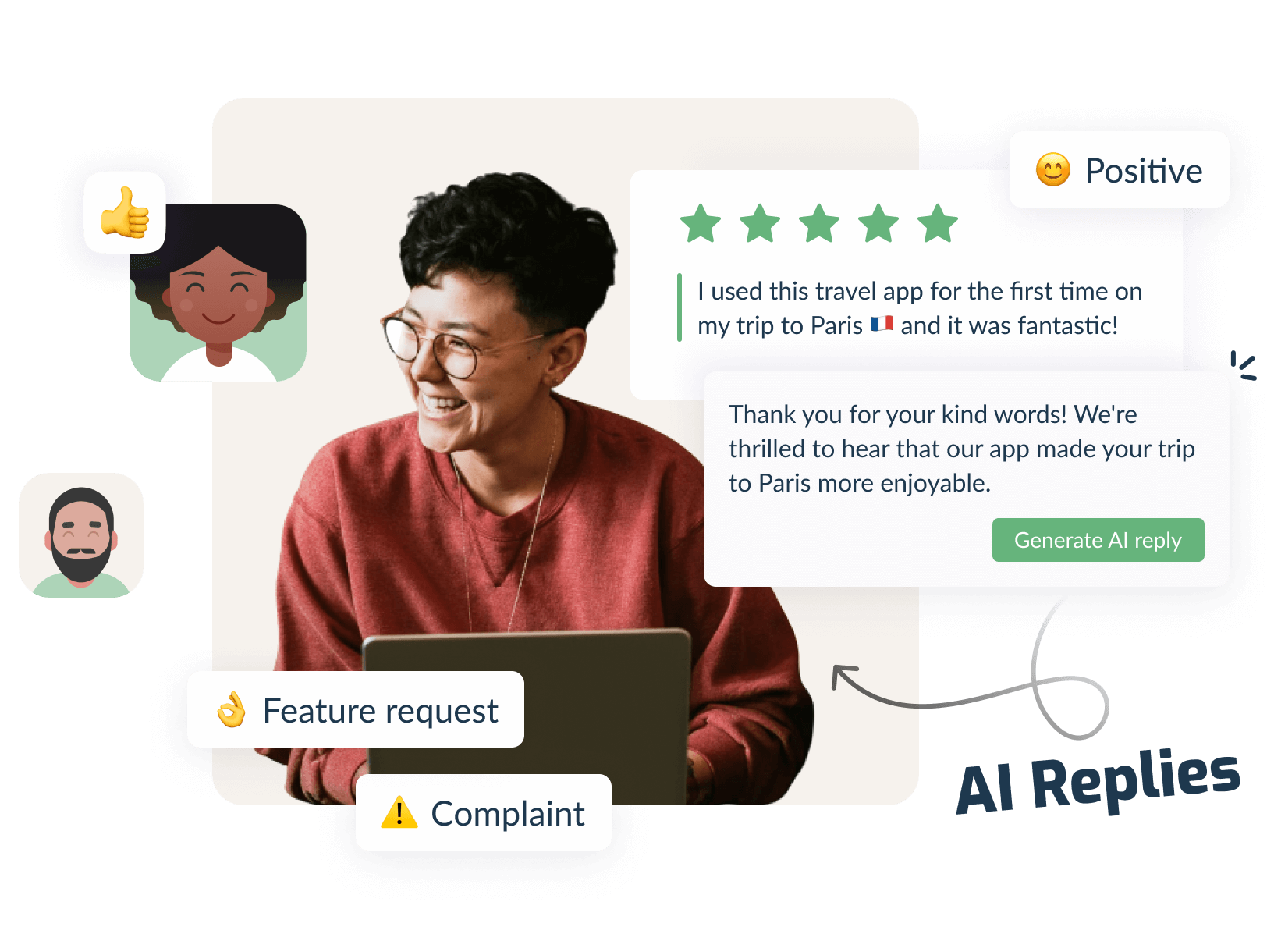 Elevate you customer engagement
Save hours on replying to customer feedback

Personalized

and Accurate Replies
Understand the sentiment and customize the message
Outperform all of your competitors
Process large volumes of replies

Point it towards your knowledge base and let it work
Increased Customer Satisfaction
Demonstrate exceptional customer service
Unique and personalized interactions with your customer
Based on AI technology, our AI reply generator analyzes customer feedback and creates personalized responses that are sure to impress.
You can also rephrase your response to adjust messaging and tone, reply in all major languages, and even train the AI to use your unique writing style and voice.
And this is just the beginning...
AI Review Summaries coming soon!
With our AI technology, you'll be able to quickly and easily get a summary of reviews for any app. This tool will aid in decision making and provide a snapshot of what customers are saying about you and your competitors.